Ms. Ducato's Classes
      4th Grade Social Studies – 5th Grade Social Studies
Current Events: The goal of this weekly assignment is that students become aware of all of the things that go on around us each day. Learning to navigate through different sources like newspapers, internet news websites, and magazines is an important skill to develop. Below is a list of internet sources that students can use (but are not limited to) for their current events. I will be available for students who need extra assistance in finding articles or any other task required by this assignment.
https://www.dogonews.com/
https://newsela.com/
https://www.timeforkids.com
Extra-help: I will be available most mornings from 7:00-7:30 am. I will only be available upon request so please be sure to give at least one day notice.
Class DOJO: Our classes will be tracking our progress through Class DOJO. Students are encouraged to stay on task, work hard, help others, and participate. The class can earn class points and individual students can earn individual points. Points will be able to be exchanged for prizes such as "Current Events Pass".
 January 20 – January 24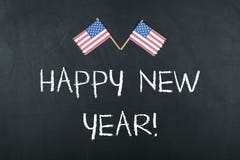 HOMEWORK
4th Grade
1.) Current event due Friday!
5th Grade
1.) Current event due Friday!
2.) 9/11 Midterm Essay – Students have been introduced to the topic of 9/11 in Chapter 5. As a class, we have spoke in depth on the subject while using BrainPOP videos and a gallery walk to allow students to see what happened on that day as well as the impact it had after that day. Students participated in a gallery walk with different stations which covered different topics of 9/11. Then, students were asked to create a research essay based on what they have learned through the gallery walk. For this midterm essay, students are asked to write 3-5 paragraphs on the story of 9/11 as well as discuss how it impacts our lives today. Students should use information that they gathered during the gallery walk to discuss this topic. The first draft is due Tuesday 1/21 and students will be participating in a peer review on this day. The final paper should be revised, typed up, and submitted on Friday 1/24. Students should not use other resources for this essay. Only the information collected in their graphic organizer, during their gallery walk, should be used as we have not discussed how to cite different sources.
__________________________________________
If anything is not covered in class, it may continue into the next week or be assigned for homework.
4th Grade
Social Studies
Monday: MLK Day!
No School
Tuesday:
Chapter 3 Lesson 2 & 3
-Beginning Lenape in-school midterm project
Wednesday:
Chapter 3 Lesson 2 & 3
-Lenape in-school midterm project
Thursday:
Chapter 3 Lesson 2 & 3
-Lenape in-school midterm project
Friday: Current Events Due!
-Lenape in-school midterm project
5th Grade
Social Studies
Monday: MLK Day!
No school
Tuesday: First draft of midterm essay on 9/11
Chapter 5 Section 1
-Terrorism and 9/11
-Peer Review
Wednesday:
Chapter 5 Section 1
Thursday:
Chapter 5 Section 1
Friday: Current Event Due/Midterm essay due
Chapter 5 Section 1